Questions of an abuse lover
December 30, 2009
Is it true that a guy like you can fall in love with a girl like me?
I know I cant ask that question to you,but it is something that is always on my mind.
but here is something I can ask, Dose love exist, is it made up?
can people really fall in love, or is it just a word that they just say to make people think that's true?
so do you mean what you say or is it just words?
can you tell me?
can you show me?
how much you love me?
is there a way you can prove to me that love really dose exist?
can a heart truely be one?
can we live and only fight once in a while, not all the time, like you see and old married couple of sixty-two years, How they never fight?
Are we just going to have to live life, with cuts and bruise and a hurt heart?
Is that our destiny, if i don't ask these questions?
Will, i be getting hit every day?
Is that your way of showing me you love me?
Did you see your parents do that?
Did your father hit your mother 'til she was black and blue in the face?
Did you see your mother crying when your father died even though he hit her every day?
did you see how much she said she loved him even though she could barly walk?
did you go and hug your mother and cryed with her too?
did he hit you?
is that why you hit me?
why can't you stop?
why can't i stand up to you, my love?
is that my way of showing you that I love you, that i can't stand up to you?
so, as I sit while you yell, and scream and hit.
i wounder if you love me, like i love you?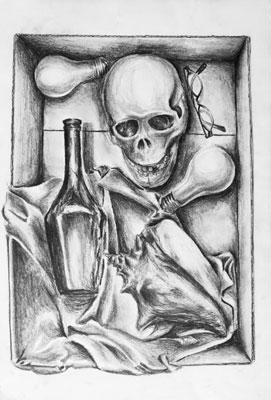 © Karen S., Norwalk, CT