Star Gazers
December 29, 2009
As soon as the sun sets over the castle
The entire kingdom goes to sleep.
The baker and the jester close up shop.
The town is silent and the world is still.
That is when I come out of the sky.
I shine brightly above the world.
I show the cats and dogs the beauty of night.
I guide the lonely sailor to the rocky shore.
I am the one who holds a special power.
I control where the ships land in the world.
I know the true meaning of life.
I am the only one who can save the princess…
From being captured by the evil sorceress.
I make a difference in this world.
I know who I am and who I want to be.
I can decide my fate and destiny.
But sometimes I forget…
That I'm only a child gazing at the stars.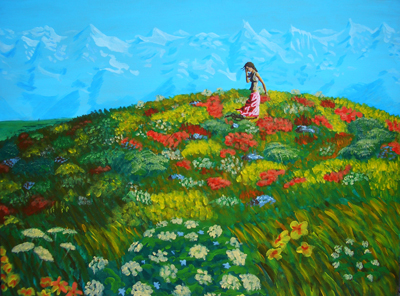 © Allison F., Langhorne, PA