Gravity
December 29, 2009
No, I can't put it into words.
I can tell you how I feel but I'll have to borrow it, an inspirational quote, a song lyric a Hallmark card, they're not my words but trust me its hard and it does carry a piece of my heart.
Please, don't ask me a question as if its not fragile. Your voice is breakable it could shatter at any moment so please hold it there and be careful, you're playing with a bit of my soul like a tiny sailboat in a really big sea and don't look at me because god knows I can't navigate.
Gravitate to me, please, I'm scared you'll escape orbit and you'll find someplace new, someone new. I'm scared that someday my stolen words won't be enough.
Because my heart is like a sweatshirt. It's been worn, and torn, and I'll warn you once, its supposed to be warm but if its freezing outside its not going to keep you from shivering.
Just tell me. Were there ever times, were there ever moments when you thought back to the days where chocolate milk was your alcohol? When the people that wormed their way inside your body tiptoed around your vital organs like mice, careful not to disturb anything, instead of bombarding you with bullets in the form of consonants and synonyms and sick jokes?
I used to draw pictures on the sidewalks where you used to sleep. I've never watched the stars as I closed my eyes and I've never known hunger, but I'll steal your memories anyway.
They're delicate. Your thoughts are the Michelangelo of minds and mine may be different but just listen.
Just for a minute stop your dreams and slow the spinning of the sun you're like a sun to me.
AB. AB. Just listen. My heart pumps identical blood type and it beats every second in time with yours, it revolves around your every artery and pardon me but you are a solar system.
If you won't gravitate to me I'll gravitate to you, and read you these stolen words until God silences my voice and tells me to let you go.
But I believe in evolution and each revolution of the planet tells me I've landed in the right place.
I can only hope that this Christmas, the Hallmark cards will be good enough.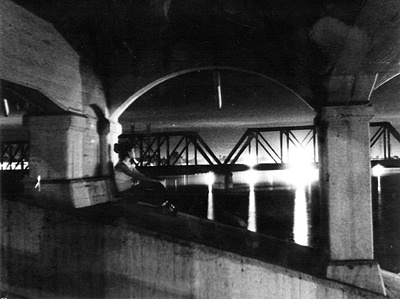 © Joan W., Mesa, AZ