Untitled
December 28, 2009
The first time we passed,
Our eyes did not meet,
Our bodies did not touch,
Your heart spoke to me,
I didn't know anything about you,
but for just a second,
I listened to your heart,
It spoke of the delicately written "FRAGILE" placed on it over time,
I listened to its stories of the past,
I watched,
Noticing that as the words continued to come,
the slower and weaker it began to pump,
I listened as it told me everything that you keep hid away,
And in that moment,
I took your heart into mine with a desire to care for it,
I yearned to heal its wounds.
To remove the letters written across it.
To make it strong,
And to bring it to life again.
And for the first time when we passed,
our eyes did not meet,
our bodies did not touch,
Our hearts intertwined.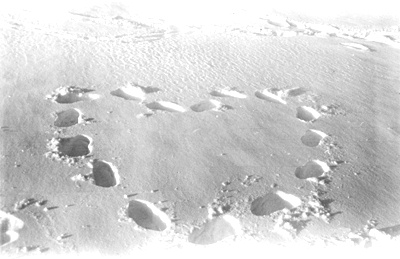 © Kim B., Marblehead, MA