Seventeen Sevens
December 28, 2009
Everything is so confusing in your life.
There's so much pain, so much strife.
You're trying your best to please everyone.
The stress of life weighs a ton.
Nobody likes the choices you have made,
But they don't offer you any aid.
Getting really tired of feeling all alone.
Has everyone's hearts turned to stone?
Parents are tough and boyfriends are tougher.
The road seems to just get rougher.
There is so much that is expected.
Scared if you fail, you'll be rejected.
You wanna stand up tall and proud.
Your just another face in the crowd.
Feeling invisible and wanting to be seen,
But you can't because you're only seventeen.
And its not like you're homecoming queen.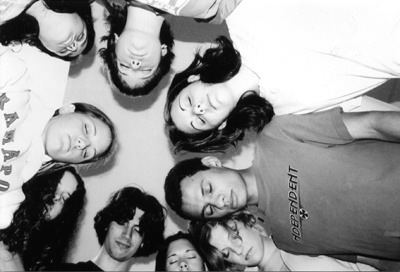 © Emma L., Oakland, NJ