Moments Like These
December 28, 2009
The trees wave to and fro
Time drifts by oh so slow
The night is cool, sky is clear.
All alone with nothing near.
Then a streak through the sky.
A moment in time no one can buy.
Far above, a magnificent display.
The heavens light up in a beautiful array.
I feel him above looking down,
On to this tiny sleeping town.
He's showing us that He is here,
Waiting to wash away our fear
Will you venture into the night?
If you do, He'll be your eternal light.
Unlike the stars it'll endure forever,
As long as the source, you do not sever.
Years come yrears go but even when my life's long over
May someone remember this cold night of October.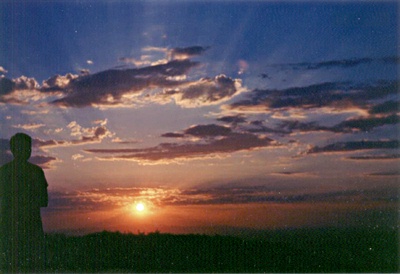 © Jovee B., Dededo, Guam