Life as a Five Year Old
December 7, 2009
Life as a five year old rules!!!
I finally get to go to school...
There is many things I get to do, Like today I learned the number two.
The story we read was about shapes, And during lesson i learned that monkeys are also called apes.
When it was time for art I drew a picture of my dog; his name is Zue.
Amd on the side of the paper I wrote my name in blue.
I was getting humgry, I knew it because my stomach was grumbly.
After a while it was time for snack,
So I walked over to the table and sat next to my friend Matt.
Then there was one thing my teacher had left to say, The letters of the week were c,b,and a. Then Mrs.C walked over and rang the bell, Now I knew what that meant very well.
Finally! My favorite time of the day.
Guess what I did?...I got to play.
But then it was time to go home. I was really sad, but I wasn't mad.
Because I knew I would be back the very next day.
And so I do have to say...
Life as a five year old is so cool!!!
Why? because I finally get to go to school.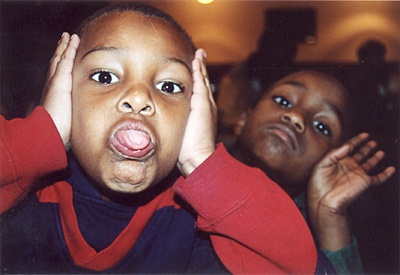 © Amy B., Alabaster, AL