First Love's Really Aren't That Great
December 17, 2009
So you think you're cool?
Just because you know exactly what to say
To work your way inside the hearts of us fragile humans of the opposite sex,
Are you impressed with yourself?
That you've acquired the tainted ability
To say your pretenses with a blank countenance
Really? Do you think you're that cool?
You trudge along her heart with steel-toed boots
With no regard for the slices you'll leave along her already damaged organ.
What have you got brewing inside that brain of yours?
You reek of the pungent odor of deceit.
Are you trying to dupe her out of her virginity, too?
Or will you just ostracize her
With lies you fabricate in the lines of your mind?
When will you learn?
What you do will come right back to demolish you the way Little Boy did to Hiroshima
You will get what's coming to you.
How many heart have you broken?
How many lies have you told?
Tell me,
Do you really think you're just that cool?
No one can escape karma and that includes you.
So, go ahead.
Run to the brewing pot and pick another and just watch.
Watch how the forces of the universe crush your soul.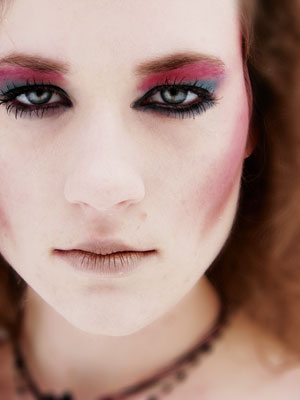 © Elizabeth H., San Bernardino, CA