The Girl In The Mirror.
December 17, 2009
I hadn't realized that my life was so dramatically changed.
I had become my own worst nightmare—someone I swore I'd never be.
I put my hand over my eyes, refusing to look at myself in the mirror.
Afraid that if I did, I'd lose myself
In myself.
Was I really that arrogant, that insensitive, that brainless,
That I couldn't even look myself in the eye and know the person staring back at me?
The answer was there, in the fresh, glossy red polish that refined my fingernails.
The smell made my nose burn and I instantly felt nauseous.
Should I look at myself? Would I recognize the girl in the mirror?
I lifted my hand.
Who had I become?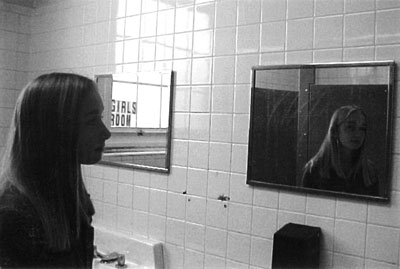 © Jill H., Pompton Plains, NJ