Why The Promised Land Doesn't Exist
December 16, 2009
I—
cannot write poetry.

My ideas (the dirt-poor peddlers) stumble
upon the poorly paved path
to manifestation. Their shoes
have grown dusty. They are
cotton-mouthed and hopeless, but
pioneers, they must trudge on.

And it is arid in this country,
some callous limbo
strung between two gas stations off a lonely
Arizona highway,
the miles like limbs
splayed across the horizon.

Here, the brilliant solar eye
is relentless. I stand watching
as yarn-woven memories
begin to unravel much like a song,
these onion years peeling
away their acrid layers,
tumbling one by one
from the bandwagon.

One always finds himself distraught
before his downfall.

This is before
the white flames consume him,
flickering at odd angles
like only the soft sparkling of
newly birthed ideas can,
before the hours start to unwind,
retreating back into the somber corridors of the past,

before he settles on the fine silt
that is dreary indolence, watching
his entire existence float away
on a cloud of dust.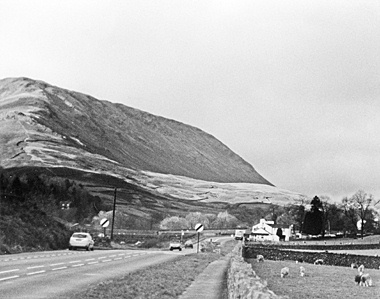 © Eleanor J., McLean, VA