Lost and Found
December 15, 2009
His dreams play on
A drugged, looped course
Trying to stand up
But pressed down by
The heavy silhouettes
Of his heart
Clamoring and shaking.
For he will not rest.

In the dark crevices
Of his mind,
The ones reserved for
Gothic, unholy, shattering
Thoughts – impure and
Unhuman, fearful and
erect. He hears
Whispers.

Go, go, emrace
They tantalizingly urge,
In a voice no louder
Than a frosty breath.
They poke and prod
And slice at his
Purity.

He is confused,
His mind murky and
Muddled by
Every sway of the wind.


How can you go on
When you have
No sense of
Direction.
Where shall he go
No one. No One cares.
The questions sting
His insides, burning
The last wick of hope.

His eyes are sore,
Dense with contemplation
But overwhelmed
With fear and anxiety.
The little red veins
That race through them
Trying to find answers.

But there is nothing.
He is shaking,
A painful rubberband
Is stretching and shrinking
And shrieking tension
Throughout his throat.
And he falls, weightless
Through nothing.
If only he knew, that
I cared.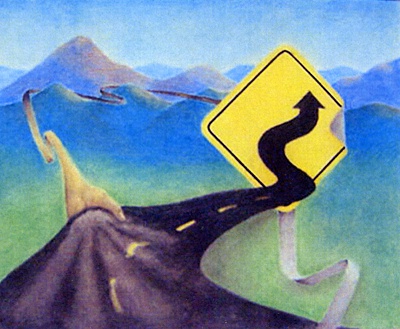 © Tyler W., Muleshoe, TX