The Blank Page
December 15, 2009
The empty page is lying before me.
Becoming the abyss of my life.
Oh, what shall I write?

The seconds become minutes
And the minutes become hours
But nothing comes to my mind,
I am blinded by the block.
Oh what a shock!

Has this happened to me before?
Are the stories closing their doors?
Am I losing my mind?
I am in a bind for I cannot find
The stories of my mind.

There used to be nothing that I could not seek.
But now I question myself.
My emotions becoming bleak.

The confidence I used to have
Now have all but been shattered.
Why can I not find the match
That could revitalize the spark of before?

But wait?!
Is it real?!
Is my scribbling becoming more than words on a page?
Am I truly finding my way?

Oh, what bliss!
Without knowing,
I have cut the bindings
That once held me.
I am free!
I now remember of the stories that were meant to be.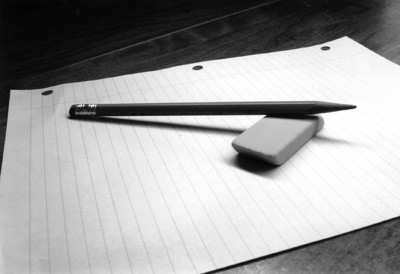 © Michael H., Mildford, CT