Exams
December 15, 2009
As I walk in the door,
The teacher at her desk.
I briskly sit down,
With a thump at best.
Pencils tapping, tests galore.
More than a paper on a desk.
A test of knowledge,
A test of heart.
A test of intellect.
Prove to yourself,
Prove to your mind.
You are the pathway to success.
You are the best.
No competition,
No race.
Just a path.
A path to your future
A path to your past.
Wherever it takes you,
Be better than the rest.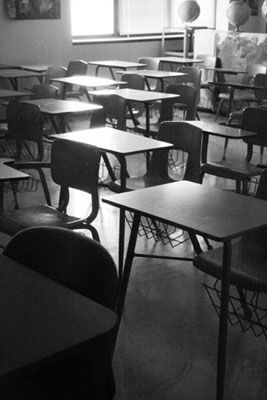 © Sean C., Princeton, IL