To the child's microphone toy, hanging on a wire
December 14, 2009
I saw you on a Saturday,
The bad sort, when everyone acts like
They've got better things to do
But really just wants to sleep-

You were there
Caught up in it,
The wind that swooshed you
From north to south, on a telephone wire.
You hung straight up above
The bad part of town, right next to my
Cozy, Aryan suburb
The part of town that
People like to forget
(like a child molester uncle)
But can't ignore
When he shows up at the family reunion,
Parole officer in tow.
I hated the street where you hung.
I hated you for reminding me
That streets like it
Are more numerous than mine.
I hated the way you hung there,
Reminding me of my own charred
Heart, cold as the asphalt below.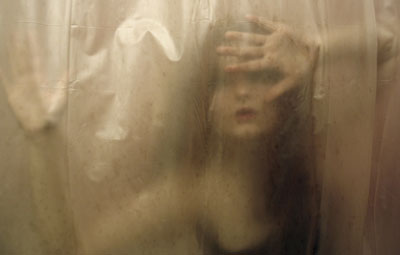 © Emilie E., Tecumseh, OK