Mommy, where's daddy?
December 1, 2009
Mommy whats that pretty purple
mark umder you eye;
ring around you neck
why do you have writtings
that looks like cuts
across you breast
on your rists
down your side.
mommy, whats that bright red
leeking from your lips
Mommy why are you so cold-
so still like glass?
Why cant i hear your heart
your breath,
why arent you speaking!?
Mommy, wheres daddy?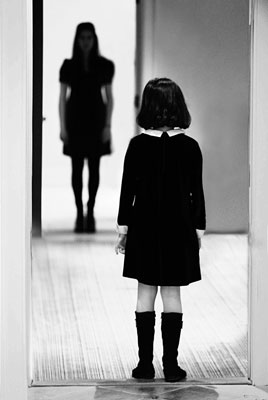 © Susannah B., Greenwich, CT