Sometimes
November 2, 2009
Somtimes I wish I wasn't even here
Everytime i speak
It's like don't nobody hear
Why is that?
Is it because they don't care?
The life I'm living
Just ain't quite right
Can't even sleep
So I sit up all night
Crying
Wishing I were dead
My dad's never there
That still get to my head
Worrying all day
Worrying all night
Hoping everything will be alright
I hate this world
and most people in it
But 1 day I'm going to have to forgive and forget.
There's days I can't even cry
That's some crazy s***
I just wish I could die
People ask me the reason why?
I dont know I just don't feel like I should be alive
Don't nobody listen to me
Is it because I'm not the girl that everybody wants Karestal to be
Give me a chance
It's going to take some time.
The way they treat me is like i've commited so type of crime
Sometimes, just sometimes
I don't understand
But I'm going to have to realize that life goes on and it's all in Gods hands.
If I turn to him
Maybe that's when the good life will begin.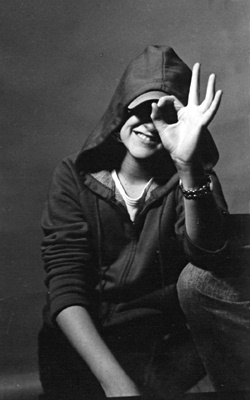 © Tori D., Marblehead, MA