Pyro.
November 2, 2009
Unknown the feeling…

The taste of lace,
that fell from your tongue
Painting on my hands and cheek
wet kisses.
Stroking me…gently, was your artists brush
so subtle was his touch
In everyway, I am your canvas.

I curl beneath you
A desire of pillowed dreams to please
that longed for nothing more than you to unveil
what was rightfully yours.
Through a mist of pillared clouds
your hands moved freely,
as if sculpting perfection I knew never before.

Your heat became means of salvation,
melting the frozen in my heart.
With a spark,
of your kiss
you scorched every freckle of skin
until I became,
engulfed in your flame.

Arched in rapture that tingled down to rippled toes
Leaving trails of fire on burnt fingertips.
Between lips,
Of quiver, sigh of breast rested
While my beginning, and your ending
Became
harder to distinguish

You move me,
but with ease, I
control you

I grasped at the soft sizzling of breath,
as you breathed air into smoked lungs.
Flickering was your flame
That made these sheets ache
and I pleaded for the warmth of your tongue.

I've become so desperate.
Burning from every follicle of hair
Down to soles of feet, I am
In want of you
The taste of you
Fire
Flesh enflamed between my lips
Between thighs, teeth, I am
more than in want,
rather in need
again, hear my plea
FULFILL ME

Pull my hair,
watch as it disintegrated
falling through your fingers like ash
Sear my skin with your desires,
for I've fallen in love with pain, of
Blisters, ablaze
spreading over me like a disease until
I am swathed in this leprosy

I love you…
Through the pleasures of singed skin,
choked words
were all that were managed.
And through the ebb of grey smoke,
you cradled me in your soul
Drunk to your touch
a baited hook, I'm attached
there I lay in your arms, a pyro
awaiting the next time to stroke
against your match

From ashes to dust
I
Am
Eternally yours.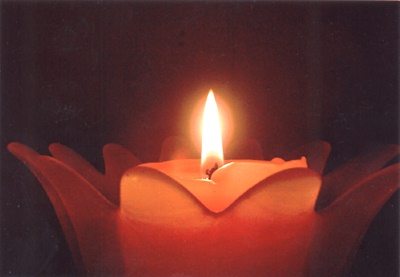 © Sayda, C., No. Bergen, NJ