The Star Above
October 13, 2009
Standing alone in the surrounding darkness,
Waiting in this immeasurably deep canyon.
I look to the sky for some sign,
But all that remains is a tiny sparkling star.
Although being so far away, that star is my only hope.
I will stumble and fall from the rough canyon floor,
But I will pick myself back up and go to that star,
Whether I have to go to the moon and back,
I will reach it.
That star of glistening hope is my lifeline.
Without it I have nothing left except this deafening silence and blinding darkness.
Much too soon I will see if I can reach that star.
In the end will I be restricted to this canyon?
Or will I be able to take hold of that star up so high?
I must prepare for whatever is to come.
Tears stream down my face as I struggle to grasp my star.
Now I do not wait for the star to appear,
I wait for this hope to save me from my darkness.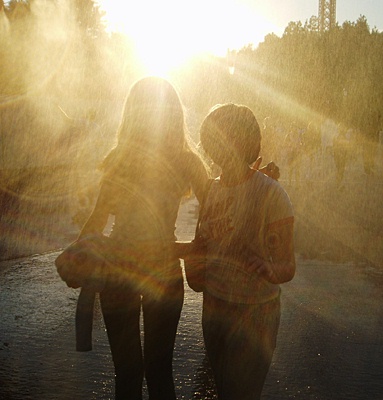 © Rebecca Y., Los Angeles, CA