For Him
September 24, 2009
Let's sink beneath these sheets.
They'll never guess we're underneath.
There you go whispering something sweet,
"Well, come on now. Just give me a moment."
You said, "Baby, I'll give you many."
You know I always meant to write something for you.
Right now, I'd say something nice,
But you're making it hard to even breathe
In all honesty: this night.
I never guessed we'd go down like this together,
But I'm sure I couldn't live without all of this.
A second just to lick my lips, well
Too late because I'm already taking one more kiss.
Trying to understand why those walls are spinning,
And I can't remember a time when the world itself turned slowly.
Now, I'm dizzy.
Until my eyes fall right back to you.
It's dark; we must have turned off the sun
Or missed the setting lights.
"Love, you are so patient.
Have I gotten to the point?"
I wrote this to say how much I love you.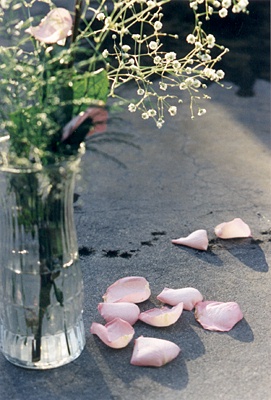 © Mary A., Fullerton, CA