Capabilities
December 13, 2009
i can't stop thinking.
i just can't.
hour after hour, thoughts build.
there's no way to completely release,
completely set free,
each and every one.

with every breath i take,
twelve thousand thoughts flood in.
and with every sentence i speak,
or poem i write,
or song i sing,
or picture i create,
only one is relieved.

i think there is undiscovered life in my mind.
forget mars, venus, and asteroids.
right here on earth,
above ground,
on land,
completely in the open,
there is alien life.
a species unknown.

they dance in my eyes,
and dance in my ears,
travel through my hair,
and under my skin.
they play on my tongue.
like words long lost.
and the songs they sing,
they're driving me crazy,
bringing me to sanity,
and turning everything downside up.

they know everything,
all the things, you and i don't.
the smallest detail to the very biggest.
and this jumbles my mind,
confuses most and clarifies some.
i've been begging for a rescue,
from myself, my mind, and them.
but come for me,
and i'll kick and scream,
for them to come along.
like life without love,
without them, i'd be empty.

they've made my mind a rubik's cube,
of impossible difficulty,
a million colors, swirling, twirling, soaring,
and not just one right answer.
99% of my brain is locked,
pacing in its cage,
unsolved and just waiting,
waiting to be freed.
i have no control,
no plan, no scheme.
i'll just do what i can;
willingly follow them,
hand in hand,
on this journey they take each day,
to a destination lightyears away.

and where i'll be led,
is known, yet a mystery.
it's deep in my heart, but,
never visited by,
never known of by,
never thought of by,
me or you or anyone.
And deprived eyes,
Will soon alight on its vibrancy,
purity, and sheer, glorious power,

i want to see them,
these aliens who harm me,
who help me,
who love me,
and lead me,
frolic inside me,
pick flowers, and swings,
and wish on always-visible shooting stars.

i want to see the capabilities of my heart,
the pure love anyone has potential to feel,
transformed into this valuable, real beauty.
and lightyears away,
it's still close to heart,
waiting to be stumbled upon.
the aliens, my aliens,
they know how i want it,
and they know i'm jealous that they know it so well,
but, one day.

when they,
one day,
finally lead me there,
i will never leave.
because even though,
i'll be past the limits,
of my mind,
of my eyes,
of sanity,
i'll function,
in a world much clearer,
more pleasant and right,
and i'll be able to handle it,
simply because, i'll be in love.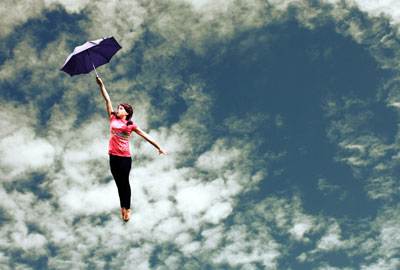 © Sandy H.