Waiting
December 17, 2009
I'm not the girl
You thought you knew.
People say how much I've changed.
Yet they don't notice that they have too.

I didn't mean to change.
Not into this girl you see.
But I got faced with life,
And it was not kind to me.

It's no excuse I know,
Everyone's going "So?"
Wallowing in self-pity
Gets me no where.

I realize where I am
And I realize I'm so far
From where I want to be.
How?

These seas of faces move around me,
As if I'm invisible.
So why do I feel like
Everything's uncontrollable?

I miss who I used to be.
I wish to go back.
But going back isn't progress.
Going back is going back.

I know I will move forward.
I know I will become me.
But now I am afraid,
Of who will be me.

I'm missing you now.
Though I said I wouldn't.
I just want to see you,
Before I tell myself I couldn't

I imagine where we are.
I imagine where we meet.
For some reason it's snowing.
And you're staring right at me.

You look so lost and hurt.
You're brown eyes, open and alert.
You look at me, waiting for my move.
"Well, what are you gonna do?"

How did this happen?
Where did I go wrong?
We used to be inseparable.
Now everything is gone.

I bite my lip and my eyes begin to water.
You breathe deeply and come closer.
You tilt your head, still waiting.
And everything comes to focus.

I wrap my arms around your neck.
You still for the moment.
You wrap your arms back.
I slowly begin to smile.

We pull away simultaneously.
You give me that half-smile.
Now we walk away
Bumping each other all the while.

Our eyes used to speak for us.
But we haven't seen each other
Since the fight began
Eyes….

How did this happen?
What can I change?
I want to save our friendship
Are you sure you do?

I miss you.
I miss my brother.
I miss my protection.
Do you miss me too?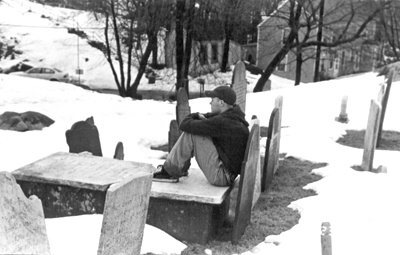 © Matt B., Marblehead, MA