Circle
December 17, 2009
Tarnished hands, stuck in my pockets,
Worn cap smothers straggly hair,
Collar turned up agianst the wind.
I wander past bundled houses,
Cozy and warm,
With memories on their mantles.
Fires burn within,
Windows glint in the afternoon,
Stealing a bit of the sun's claim to fame.
Sigh and keep walking,
Reprinting my footsteps,
Looking for the end of this circle,
Wondering if I chose the right path.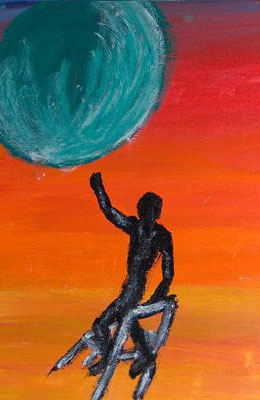 © Maegan F., Harrisburg, NC