Murder of a River
December 17, 2009
The river's flow,
It's drowned by grinding steel;
It's slow
Between the giants.

Now the industry
coughing and spewing waste,
it wraps around the river,
coats nature with technology.

Above us hangs
an atmosphere
even the sun cannot pierce.
That same air pollutes the water.
It flows into town
clear and unscarred.
Only to leave with traces of this town's past.

Then the river ignites
as by some black magic.
Water on fire.

The whole town waking.
The opaque sky illuminating and reflecting.

The strip becomes
a glow rod,
like hell seeping through a crack,
the feeble bridges holding
it back like sutures.

And then
someone pulled the plug.

The lights
died out,
the fuel all gone.

The river now scarred for centuries.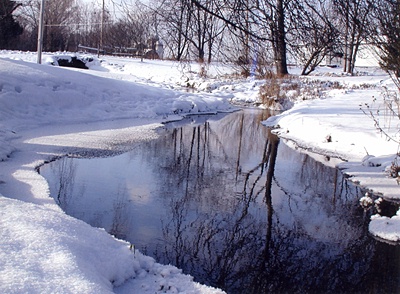 © Alex B., Rome, NY