Empty Seat
December 6, 2009
I used to come home every day,
Thinking that I could tell you everything.
I thought that you would never leave me.
We used have so many laughs.

But then everything changed.
You started smoking cocaine.
All because one of your "friends" told you it was cool.

After you started, you could never stop.
You were addicted.
I came home all the time ready to tell you how my day went,
But instead I'd find you sitting in a dark corner twitching at every noise.

You wouldn't eat,
You were breathing so fast,
And you had a runny nose all the time.
Sometimes you'd get so dizzy from having your pupils dilated,
That you would fall down.

Mom and Dad knew what was happening,
But whenever we confronted you about it,
You'd get so upset.

I was always there for you though.
You could have talked to me about it.
I was always there cleaning up your mess,
Or making sure that you were okay,
Even though you were four years older than me.

I used to cry myself to sleep,
Hoping that maybe some day,
Things would go back to the way they were.

But that doesn't matter anymore,
Because that one terrifying day changed my life forever.

I went to school one day,
And strangely,
You weren't home.

I called Mom and Dad in panic,
And we set out in search for you.
We called the police and they came to help us.

I was the one who found you.
You were sprawled on the floor of your "friend's" apartment.
I screamed my head off when I saw you.
I was so terrified at what I was seeing.

You were so pale,
And you were limp.
It was like your body shut down
And it couldn't take it any longer.

An ambulance came to take you away.
Mom, Dad, and I followed right behind.
The whole way there I was praying that everything would be okay.

You were in the ER for a long time it seemed,
And when the doctor finally came out,
He dropped a bomb on us.
They couldn't save you.
You were gone.

The doctor said that you died from cardiac arrest.
The blood flow to your heart was eventually not delivered.
Without that blood, your heart could no longer go on.
It had stopped working.

I cried every night for a long time.
Mom was in a daze all the time,
And Dad was always blaming himself.

We never sat at the table anymore,
Because there would always be an empty seat.
That would make everything worse.

So here I am today, Big Sis,
Hoping that you are in a better world,
Where you will be saved.

I guess all I want to say is:
I love you and miss you.
And I hope that you are finally happy.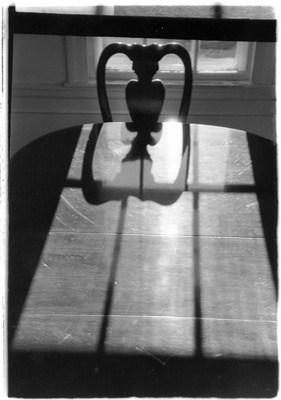 © Ben Q., Marblehead, MA