Drifting To Saftey.
December 5, 2009
The water is rising around me,
I'm drowning.
I reach for your hand,
it isn't there.
I try to call your name,
there is no answer.
Where have you gone?
I search for something to hold on to,
there is nothing.
I try to float,
just to drift deeper away.
I'm alone now.
I see a light,
I run toward it.
There is a man,
I know Him.
He takes my hand,
I instantly smile.
I'm finally safe.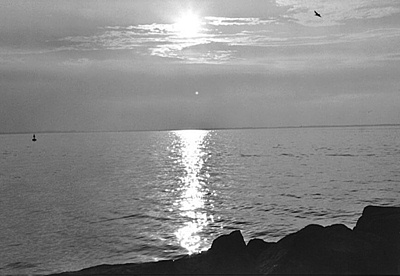 © Amanda L., Cumberland, MD