Shadows
December 5, 2009
A blur of a mind
sits up in my head
where my brain once clung on for survival.
Irrelevance had taken me over-
devoured me.
All that was left is gone now.
The tiny shimmers of hope
replaced with nothingness.

Why would i assume they noticed?
Why should they?
Because it would be kind of them?
no.
Even when those shimmers become vaguely seen
by my tired eyes
they do not remain long,
and are not clear...
not clear enough to stay.
They quickly become silly dreams
that are forgotten by morning.

These moments always occurred once in awhile
when I was not scared-
rare, beautiful moments.
My inner soul not revealed,
but seen through a slightly transparent curtain.
Until the shadows find their way back to me.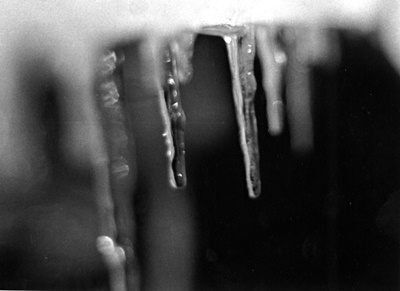 © Lindsey D., Marblehead, MA