"Dream BIG"
December 4, 2009
I know I am not in this world any longer,
But please, listen well
For I have a story to tell.
Once upon a time, I lived in a place where no love existed.
Where there should have been hugs,
instead there were guns.
Where there should have been kisses, instead
there was hatred.
Where there should have been family, instead there were graves.
Did anyone care? No.
No one cared...but one.
His name was Martin,
perhaps you've heard of him.
He was a dream, a miracle.
When he spoke, we listened.
When he walked, we followed.
But when he died, we almost died too.
But in us, his dream lived on. We stood together and fought. And we won.
Martin wanted all of us, no matter the color or gender, to stand together as one. And that's what we wiil do, one way or another.

My time has pasted, but yours has only began. So go forth, my child, and dream. Dream BIG. For you never know if you can make a difference.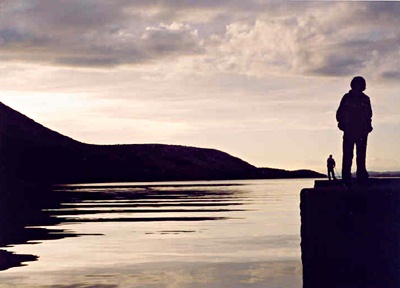 © Julia K., Nagykovacsi, Hungary