Golden Gates
MAG
November 23, 2009
If I could,
I'd jump from planet to planet,
Leaping the miles,
Soaring the dark,
Melting the hourglass,
Catching the dreams,
Hoping the truth,
But feeling the warmth.
I'd find her eyes amongst the stars,
I'd watch 'em shoot,
Flying high,
Searching the space,
And waiting, just waiting.
If I could,
I'd swim in her gaze,
I'd soak in her light,
Dazzled in sparks,
And fling the fire.
I'd find the clouds above the sky,
And just reach,
Up and up,
First place.
If I could,
I'd swirl the sky,
To make her face,
And I'd leap from planet to planet,
Chasing her shooting star,
Up past the blue,
Past the black.
I'd douse the fire,
And soar up to the gates,
The Golden Gates,
Melt the hourglass,
Slip in the key,
Creak open the clouds,
Watch her star fly away,
And smile.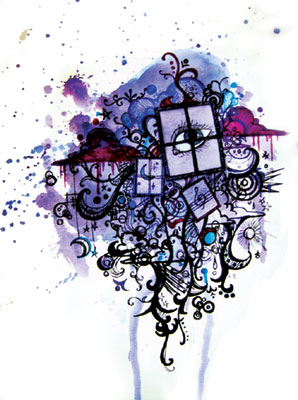 © Savannah R., Stoneville, TX