Earth
November 23, 2009
The leaves curled over,
Bowing to their high Goddess.
They pay their debt to her,
Engulfing every acre of fresh earth,
Slowly and patiently waiting,
Waiting for the Homosapien to kill itself,
Waiting for the selfish race to finally destroy itself.
Taking all of it's worthless machines,
Treachery and vanity,
Down into the debts of the underworld;
Whilst this pure and loyal offspring,
Takes over the humble earth.
This is the way it started
Lush and green, bursting with life.
This is the way it will end.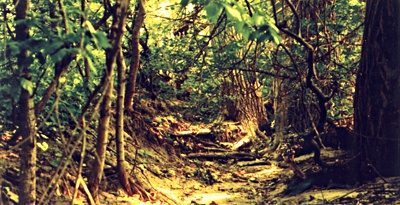 © Dan B., Papillion, NE