So, Thanks.
December 10, 2009
My Super Hero
doesn't wear a cape.
He says he doesn't want to attract attention,
says he doesn't need it.

He doesn't wear a mask.
He says he wants the world to see his face.
He says he's got no reason to hide
(Even after he found out
what they meant
when they said, "Let's go play Man Hunt."
behind the school
at
10 o'clock at night...)

My Super Hero
tells really lame jokes
and then laughs
And everyone laughs with him
because that's just who he is.

He can't sing,
but he does
all the time.

He doesn't care what anyone else thinks,
except for, maybe, me
and his mom.

He's a role model for his brother,
and he's kind of really insane
(but only when he doesn't take his Meds).

He saves the world in his dreams
and talks as much as he listens,
and he makes me smile.

That alone is enough.

He never asks for 'thank you's
unless they were already given
cause, "that's just the way [he] roll[s]".

My Super Hero
can make everything fun,
Even orchestra.

My Super Hero
can make me forget,
can wipe away the tears
before i cry.
He can make me believe in miracles
and growing up
and staying young forever.

My Super Hero
is my best friend,
my reminder that
the past holds
peace,
not just heartache.

He says that all
I'll ever need
is
a lopsided grin
and a lame joke
and a horrible song
And him
And I'll be OK.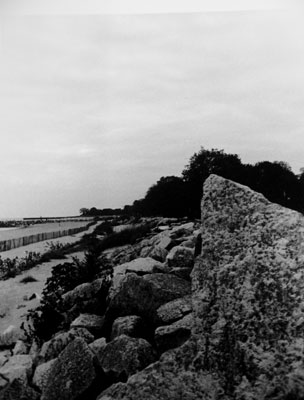 © Sean M., Apple Valley, MN