Whispering
December 10, 2009
The trees dance in the wind,
Whispering secrets through their leaves.
Their thoughts not heard,
Except by the ones who care.
Their roots dug deep,
Exploring underneath the soil.
They lose their leaves,
Their now cold and bare.
Still as beautiful as before,
With their leaves scattered like a house of cards.
Colors of autumn,
Red, gold, and brown blow in the crisp wind.
The leaves rustle softly to the wind,
The wind replying in murmurs.
Then they are dropped,
Right under your feet.
You pick one up and examine its patterns,
The veins zig zag up and around.
In patterns like a child's scribble picture.
Then you picture the tree, full and lush with leaves, now bare and beautiful against the autumn sky.
You listen to them whisper,
Tree to wind.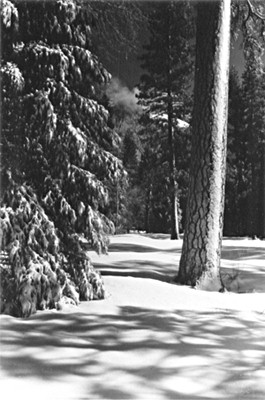 © Steve S., Marblehead, MA