Army Broken
December 9, 2009
Her- My heart felf heavy as I watched him leave the station.

Him- My mind focusing on her sad blue eyes.

Her- As I turned and headed for home, a sweet sad smile faded from his lips.

Him- When I opened my eyes again, the country was passing before me. The train roaring angerly down the steel tracks.

Her- A wrinkled note lay folded on the old stained table. My hands trembled as I reached out.

Him- Days ago I signed away my heart in a note, hoping for her to see it.

Her- What my eyes had witnessed would change my life forever.

Him & Her - It read "My love for you is taller than the mountains, and deeper than the sea. In case I do not return, I want you to lift your face into the sun, knowing that we will be together again."


Him- Not a day passed that I didn't think of her. Staring down at the gold band that seems to have become a part of me.

Her- The months passed as my belly grew round. Waiting for him to return.

Him- The day finally came when I could have her in my arms again. To tell her what my note could not.

Her- When he walked through the door, the glass I was holding shattered onto the floor. My body relaxed for the first time in months.

Him- I watched the smile spread across her face, both of us knowing that we would soon have a family together.

Her- His bag hit the floor, and I ran into his promising arms.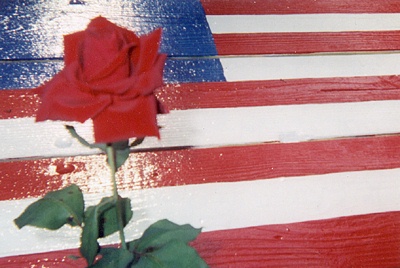 © Elizabeth H., Gulfport, MS