Shiny new toy
December 9, 2009
Looking around, my heart stops.
Where is she, where did she go
I stand looking, hoping to find some trace
that she left behind.
All I remember is her fingers
intertwined with mine.
What happened, how could I have let go
Stupid toy. I knew I should have
stayed but I was drawn, I couldn't
take my eyes off of it.
I look around, seeing eyes watching me.
All of a sudden I hear my name
from a voice I would know anywhere
When I turned around there she was
her fingers once again intertwined with mine
Mom.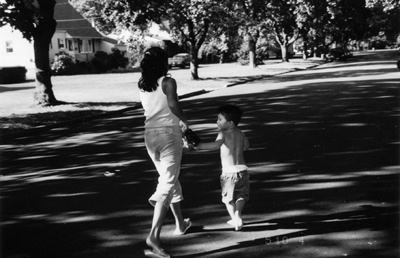 © Angelica M. Pequannock, NJ