Without Provocation
December 4, 2009
Sometimes
the tears that
store themselves
inside, betray me
and fall endlessly.
They take plant beneath
my eyes while I plaster on
a fake smile and laugh
it away. But then there
are those moments where
they start to fall, sometimes
without provocation, but they
don't stop, not after I wipe
them away or even when I think
about something else.
Please, falling tears,
stop falling before
someone notices
and I have to
explain the
insistent gnawing
inside.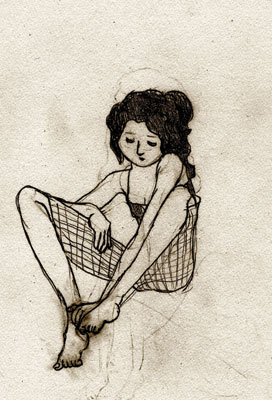 © Samantha W., Albany, NY