Morning Ritual
December 3, 2009
Silence.
I sit in my car and there is silence.
With a swift flick of a button, the radio appears.
Sounds and tunes with loud thumping beats awakes
my mind to an alternate world of abstract
reality and contorted visions.
I see myself falling victim to the omnipotent
powers of the musical vibrations.
The music becomes louder.
My thoughts become more aggressive,
as I yearn to be in that desired alternate reality.
To be one with the rhythmical beat
becomes my desperate outcry for that moment.
I glance at the clock;
8:05 am.
Time to go to school.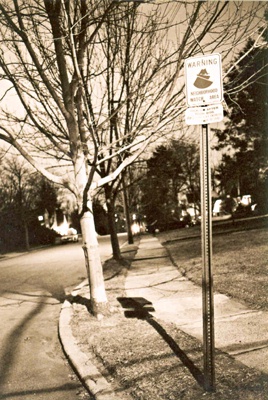 © Samantha G., W. Orange, NJ