Into The Dark
December 3, 2009
Spiraling down a black abyss,
Going farther and farther by the second.
My heart pounding in my chest.
My breathing shallow,
a struggle for each one.
The only thought that runs through my head,
Nobody can save me now.
I sunk myself in too deep this time.
I put the sharp blade,
against the tan flesh of my arm.
This will make everything right.
The blade is cool against my skin,
enough to make your hair stand on end.
I push down and,
my whole body sings.
I slide the blade away,
and watch the blood
pour down my arm.
All of a sudden,
I'm overwhelmed with relief.
The pain temporaily gone.
My world is numb,
and I plung into the darkness.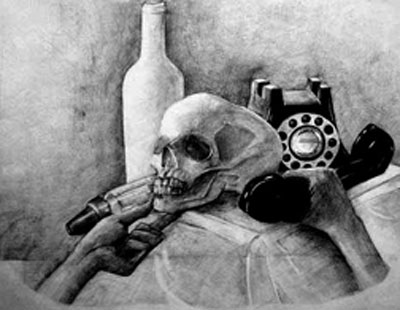 © Xiao H., Naperville, IL