Devil
December 3, 2009
Indescribable filth pours through the
cities his movements clumsy yet
swift, his burial clothing in a rage of
untidiness.

He sometimes wears gowns so
tattered as to render them scandalous. He
sometimes wears suits so filthy that one
would assume they were assembled from
little more than dirt and dried blood.

His flesh is varying degrees of
putrefaction, the freshly stricken face is
slightly green and pliant, his eyes and
long tongue since turned to dust, his lips
pulled back into an everlasting skeletal
smile.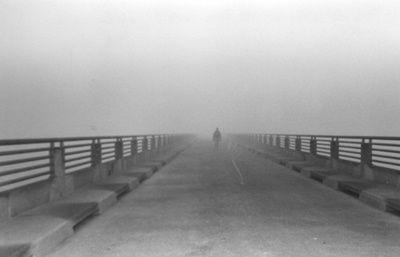 © Becky G., Westerville, OH