The Lie of Fairy Tales
December 2, 2009
As eyes lids close, visionary images drift into being.

Bloodshed from afar, mockers line the skies and caw at any attempts made by the good knights.

Evil rages against the wholesome goodness, ages old, but the mercifulness seems to pound the angelic.

Fairness never rained, and anything spoken against that lies coldheartedly.

While fairy tales beg to differ, the truth is always reviled in some form of sorrow.

Goldilocks in truth turned rabid at the site of the masochistic beast,

The truth they do possess is smothered often, for they find that the bygone lies, are best kept as time passes.

The day that fairy tales scream the truth to the heavens, is the day that Messiah becomes man, and man becomes the ark angel, opposed to the fallen.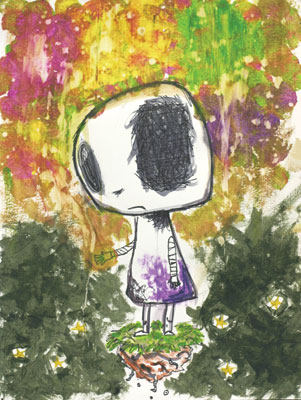 © Ashley W., Port Charlotte, FL