The Silencing of the world
December 1, 2009
The sky moves outward ever-changing,

Constant yet inconstant at all times.

The moon waxes to the point of no return, and time seems to stop as the ongoing abyss that is the universe is silenced.

My mind is flooded with ideas old as time yet as new an eagles all seeing eye.

Anticipation for the moment the world will return to motion grows, but fades when the epiphany that nothing changed, the world is not silent and the cities still don't sleep.

Stillness is everywhere yet nowhere .

Confusion is overwhelming yet utterly diminished by the strength the new thoughts possess.

Everyone is neither here, nor there, but in some odd culmination of the two.

Either way the moment of silence continues to ring in my ears.
Whether it even existed I know not.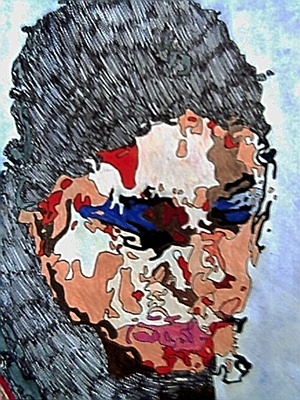 © Sarah A., Morristown, TN