Sunset at Sunrise
December 1, 2009
The days pass and my drunken eyes drift downward.
The cravings of pain indulge themselves in my sides, gluttony is obviously abundant throughout its evil.

The pain is new to discovery, and the truth that the pain is people, and people are pain is as obvious as a star in a blank sky.

The smoke lifts up through the night and the new moon shines like a beacon in the everlasting dark.
The moon stands as a midnight solstice.

The light of the new moon is a double edged sword, haunting in its failed attempts to confound, yet peacefully acting vicariously through nothing.

A midnight sun,

A fallen angel,

A warm chill,

A sunset at sunrise.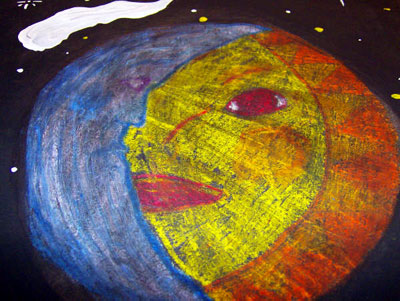 © Kimberly H., Summer Shade, KY