Becoming Numb
December 1, 2009
Blur your eyes
Oh, how things change
They've become twisted, turned
Odd and deranged

I see it, you see it
They all do too
Everything, everything
They've ever misconstrued

Feeling returns now
Did you know it was gone?
Tears flow involuntarily
…Please just be strong?

What happens next,
In this story so sad?
You're scared and confused
How did things get so bad?

Everything's changing
Everyone's gone
Show me one thing that's stayed
Stayed with me this long

Your eyes were blurred all along
They've finally become clear
This is your life now
Is it something to fear?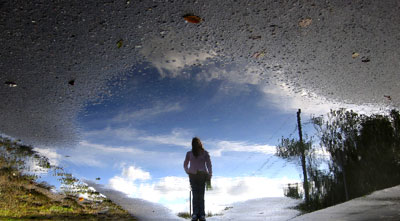 © Daniel H., Oak Bluffs, MA