When You Say 'Love'
November 27, 2009
When you tell me you love me,
Do you think of all the things you need to endure?
What if I wasn't a goody - two- shoes?
What if I was a ****?
Could you still look at me
As a beauty
when I wake up by your bedside each morning.
with face unrefined by powder or pamper?
Could you stand me when I need my space
Iscolating myself from the affection you
So willingly throw out to me
Not when I want it,
but when you choose to give it.
Can you endure my mood swings?
The emotions past my collected facade?
What if I was insane?
Who would I be to you
If I flirted with other guys intentionally
Just to see you squirm?
Think again, darling.
When you say you love me
Who exactly do you mean?
Me as a lady;
Or me as I am?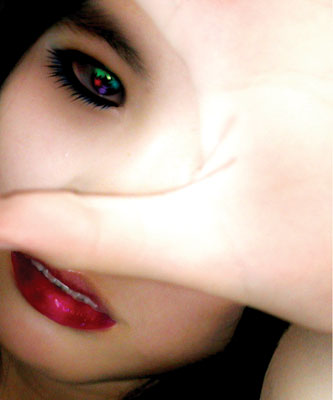 © Victoria W., Arcadia, CA