condemned
November 26, 2009
Finding it hard to breathe,
I can't find any permanent releif,
Slipping away throgh these weak boundaries that struggle to hold us, peel away this hardening shell I can't see past to the light, anymore. Harps that play that sweet, forlorn melody; melody in my brain. Observe, exhibit E, the home we call our property, all wrong, in wind and rain we'll start to see-our loss, our flame. Hide your face in your hands dont worry there's no such thing as, being unsavable, so lie your life away. Forlorn, forlorn and condemned we turn. We walk, we aim our eyes and continue to bend, but never lay down and get up; only elastic not a rock. Not a rock, oh like we should be now. How long, eyes of a child ask me where the answers hide and I, can't face that there's no...anything.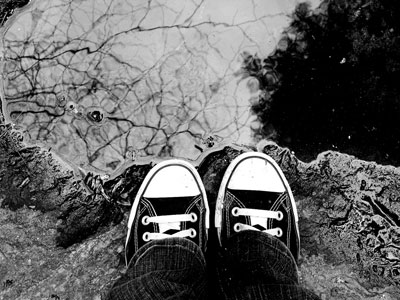 © Michelle B., Blairsville, GA