save me
November 26, 2009
We see the decorations, We see the cheer,
We all put away our problems today, all but one,
One who's all alone , One who can't help this feeling,
All she wants is someone., But no one she has,
So she will mask the pain with the only ways she knows,
We see the happiness, We feel it in the air,
Yet one doesn't, For she is sitting in her dark cold room, wishing it was different.
Everyone is giving up, But who cares? Nobody including herself, because in the end
No one cares anyway, but then again, Maybe caring makes going on another day filled, with anger, sadness, pain, tears, and cuts, maybe it helps us to move forward, and wake up to see the sunrise each morning, because if a holiday can't save your life, why can't a friend?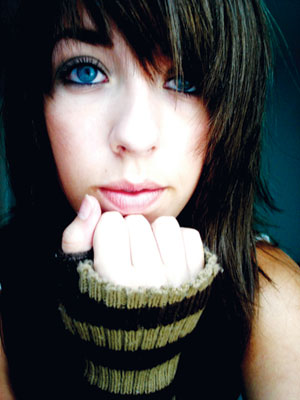 © Brit H., Peabody, MA