Butterfly
November 26, 2009
Love is another form of metamorphosis.
Some people say they
Get butterflies in their stomach,
They are wrong.
It is simply a mere caterpillar.
A caterpillar that crawls every which way
To make our emotions drive us insane.
When we find a person that
We are attracted to, the caterpillar
Squirms to our heart.
We call this the "love bug" stage.
We do not know why
It happens, but it just does.
When you are near this
Person you are attracted to,
The caterpillar maneuvers its way
Through the arm.
In the process the caterpillar evolves
Into a butterfly.
The butterfly's instincts tell it to
Push down on the tip of
Your finger to let the person know
That you want to hold hands.
When you are holding hands,
The other persons butterfly will
Be next to yours.
When you feel that sensation running
Through your fingertips,
You will know that
Evolution has became love.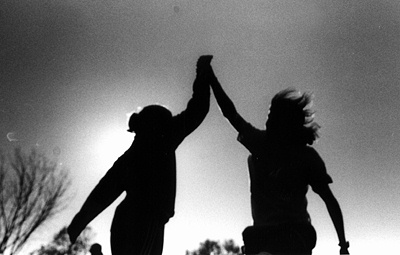 © April P., Marblehead, MA