Love Poem
November 26, 2009
Anticipation lingers,
As his lips touch her skin;
Her heart rejoices
As she lets her lover in.

Gentle in his actions,
He takes her hand in his own;
A smile plays on her lips
As his admission is made known.

In his arms, she is safe,
In his kiss, she is made warm.
A love like their's,
Rarely found in the norm.

Electric shocks shoot through their bodies,
As they hold eachother tight.
His teeth carress her throat,
As he takes a tender bite.

He leans in to kiss her,
As only he might,
The two of them togther,
Such an awe-inducing sight.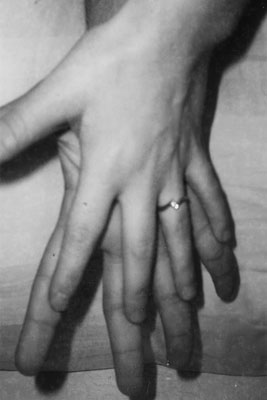 © Heather H., Phoenix, AZ