Walking in the Rain
November 26, 2009
Walking in the rain,
My hair sticking to my face,
Beautiful droplets fall,
Turning the world into a magical place.

I hear my footsteps loudly,
As puddles form beneath my feet.
The rain excites my senses
And I can feel my own heart beat.

The sun shines faintly
On the water far below;
The puddles shimmer,
Casting off a heavenly glow.

I hold my breath
As I take it all in,
Silently willing this moment
to never end.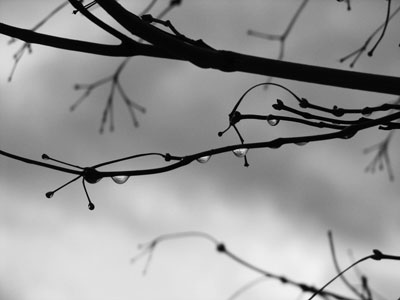 © Carly M., Hopedale, MA