what im feeling because of you.
November 25, 2009
as i gaze into the eyes of a blind man, into the the darkness i see you.
eyes that pierce my heart like fine needles.
i can see far beyond the closed doors of your heart. life is a simple game anyone can play, as i so can play it well.
from the lights of heaven to the depths of hell, i part for no other but mine,
for i am the beholder, flesh and blood all my own, which no other can condone.
l leave myself behind thinking about who i am, for i leave the glass half full.
but wait... i am human.
i hold my head up high, just so it could b brought back down.
fight back,
to hold no crown.
forgive me.
leave me be,
for you have forsaken me.
just like the blind man who could not see.
im am sorry. you were nothing more than a thought i could emplore.
i was nothing but a figment you adored, speechless.
for i was a rose you stopped to smell, but only for a few morrows, then skipped away into the fields never to return to me.
as i grew weak, dropping every last oh my hopes as pedals on the ever so dew gleaming grass blades, i was beckoned to the sun, falling forward ever so stunned...
i was some part of the beauty of love, but cast about the world in a milestorm, and thrashed about as if i were mearly a speck of dirt, caught in the middle...
caught in the middle of this game
like a trapped pawn, but all along it was i who was delt the ace up the sleeve, but to only lash it out onto the table in a state to give me vantage of it all,
as it were ment to be- to give insight to the world, thoughts and beliefs, and relinquish my worries to inquiring people who gawk in my comprehension of it all.
..... so i tell you this....
live like a simple dew drop on a powdered face, blood rushes to my head, dispite my lack of happiness.. as the clouds go by, i give out a sigh... forgive me for my laziness said the bird who was not early for the worm, as he swallowed his pride.. then left me here to die.
i look into your eyes, i lose myself in the beauty of another, as once as before.
i walked, i tumbled into your arms with comfort and grace...as you disappeared without a trace... silence with a quiver of a lip, beating myself down... i know of many who have gone and passed on but my love stays nailed down to the board covered with molasses, as the clock ticks, the time passes, and so does the piece of mind, with no remorse for the one with the softest beckon of lips.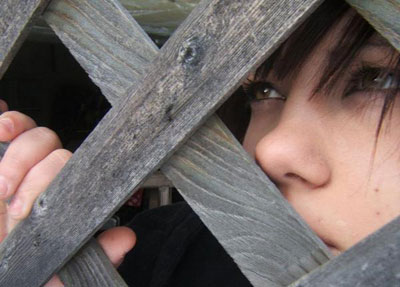 © Krystal B., Bloomingdale, IL