Poisened Happiness
November 25, 2009
I feel blue skies
Cloud my veins.
Watch sweet waves
Fog my brain.
Listen to the song
of a forgotten smile.
Hum the melody
I haven't in a while.

Life glows like Christmas lights
before a new year.
And then, the plug
slips.

My mouth is bitter
with nausious regret.
Traces of a crumbled love
grow stronger yet.
Staccatto tears
are hardly enough for a song.
But the Christmas lights endure,
limp, lifeless, and strong.

A strand of magnificence,
Of new ties and new tries,
fades to dirty luminescence.

As ugly as poisened happiness.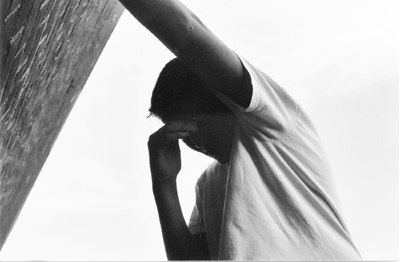 © Dillon O., Pompton Plains, NJ