Screw your Democracy
November 25, 2009
And you sit there as if everything is fine.
As the showers of your anger drip down the bridge of my nose.
All I can think is why my mouth can't open.
Why I just sit there and let your down pour of hell drown me.
In my head I'm screaming.
The scene is much different and that makes me smile evilly.
You're the one getting yelled at.
I am the one delivering you Hell.
There are no walls that contain my violent shouting.
Simply open and broken air.
But all of this is in my mind.
My glazed over eyes blink.
Trying to picture something else than your sneering face.
Something like a carousel.
Or maybe even me walking away.
Unfazed.
Nonchalant.
Walking away from the violent silent screaming and accusations.
All churning into one giant ball of uselessness.
Everything simply falls back into harsh cold bitter reality.
My side isn't even considered right.
As if my every word is a lie.
As if there was a giant neon sign glued to my cheek stating:
"Everything that is about to come out is a lie"
There's no chance.
This is clearly a shattered form of Government.
As a matter of fact its not a Government at all.
Its pure.
"You're a liar and I am right"
I think you should just say
"I am God and you're a piece of dirt."
That'll at least give me my dignity back.




Pointless Words hurt the most.... and I will not hurt for anyone any more.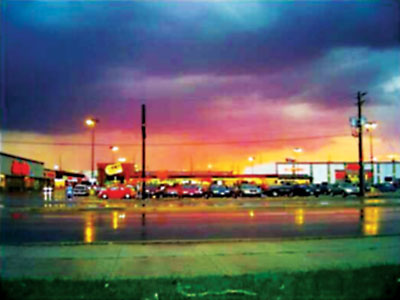 © Jasmine N., Lyons, IL